April 18, 2020 | Randy Snowden
Vineyards -- Calm in the Midst of Chaos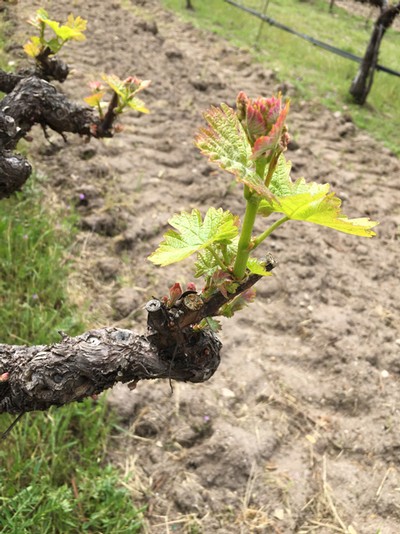 We're thinking about our huge, extended wine family – our customers, the folks who tend the vineyards, the staff at the winery and our office and the bottle aging warehouse and our fulfillment shipper, the front and back people at the restaurants and shops where our wines are sold, the staff of our domestic marketing company and our distributors in each state, everybody working for our importers in Japan, Québec, Ontario, England, and Scandinavia, the wine writers and event planners – and then, looking further, everybody has their own families and friends and colleagues to think about.
The vineyards are a reminder that this will pass. The vines woke up about a month ago and look flat-out terrific. The shoots in our two acre "Lost Vineyard" Merlot block are among the most advanced on the ranch. Last fall we spread organic compost and planted a nitrogen-rich cover crop. A couple of weeks ago it was time to mow and lightly till to capture the natural nutrients for the vines.
From all the Snowdens -- hang in there, everybody.