People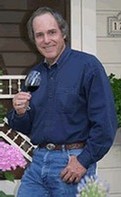 Scott Snowden was five years old when the family first came to the Napa Valley. During high school, college, and graduate school, Scott worked summers at Hanns Kornell Cellars, Inglenook Winery, and Beaulieu Vineyard. He attended Washington and Lee University and the Boalt Hall School of Law at the University of California at Berkeley. He practiced law in Napa before his appointment to the bench in 1980. Scott retired as Presiding Judge of the Napa Superior Court 2005. He is now a mediator-arbitrator with the Judicial Arbitration and Mediation Service, better known as "JAMS - The Resolution Experts." Friends and family figure Scott is half cowboy and half lawman. He regularly quotes Bob Dylan and is a managing director for Snowden Vineyards.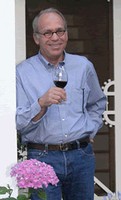 Randy Snowden was two when the family arrived in the Napa Valley. He worked summer jobs in wineries during his school years, including cellar positions at Heitz Wine Cellars (which neighbors the Snowden ranch on the west) and Robert Mondavi Winery; and in the tasting room at Beaulieu Vineyard. Randy earned his undergraduate and law degrees at the University of California at Davis. He practiced law in Richmond, Virginia, and Napa, California, and then went on to be the founding director of two rehabilitation programs for drug addicted teenagers – Thunder Road in Oakland, California, and The Wolfe Center in Napa. Randy was the Director of the Napa County Health and Human Services Agency from 2005 until retiring into the family wine business in late 2013. A rock bassist in his spare time, Randy is a managing director for Snowden Vineyards.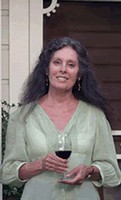 Joann Ortega Snowden is a partner in Ortega Design Studio in St. Helena where she and her twin sister, Susann, design wine labels and other graphics for wineries in the United States and Europe. Snowden Vineyards is of course among her many clients. Joann attended the Otis Art Institute and graduated from the Art Center College of Design in Los Angeles. She is also a landscape painter, photographer, printmaker, and animal lover. Joann lives with her husband Scott in St. Helena. Joann is a managing director for Snowden Vineyards.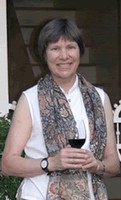 Janet Snowden grew up in the Bay Area and attended the University of California at Davis. She went on to earn a Master's degree in Library Science at the University of California at Berkeley. During college, Janet worked summers at Beaulieu Vineyards. For many years a reference librarian at Kennedy Library in Vallejo, Janet retired in 2011. Today, Janet lives in Napa with her husband, Randy, and enjoys watercolor painting, contemporary literature, and fine claret-style wines. Janet is a managing director for Snowden Vineyards.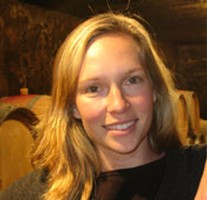 Diana Snowden Seysses is a Napa Valley native and the eldest of the four third-generation of Snowdens active in the family's vineyard and wine enterprise. She graduated from the Viticulture and Enology program at the University of California at Davis in 2001. During and after her studies, she worked at wineries in California and France, including Robert Mondavi Winery, Mumm Napa Valley, the Araujo Estate, Fleur de Boüard, Domaine Leflaive and Ramey Wine cellars. In January, 2003, Diana became oenologist at Domain Dujac in Burgundy. Diana became winemaker at Snowden commencing with the 2005 harvest and since then has divided her professional time between California and Burgundy, where she lives with her husband Jeremy and their sons, Aubert and Blaise.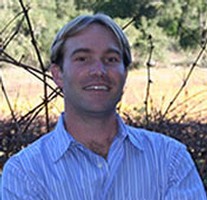 Christian Snowden grew up in Napa and earned a degree in microbiology from the University of California at Santa Barbara in 2001. During college, he worked as a summer cellar hand at Bridlewood Winery in Santa Ynez. In 2003 Chris served as cellar master at Frazier Winery. From 2004 to 2006 Chris was the national sales manager for Snowden Vineyards. In 2006, Chris served as the Southern Calfornia regional manager for The Sorting Table when it became the national marketing agent for Snowden. He went on to obtain a master's degree in business administration from Pepperdine University. Today, Chris is a financial advisor at AmeriFlex, a financial services firm in Santa Barbara, California. He is also a principal in Goodland Wines, a small producer of fine wines from distinctive appellations within Santa Barbara County. Chris lives in Santa Barbara with his wife Alanna, son Dax, and daughter Evyn. Alanna is the proprietor of Gracelynd Hill, a full service hunter-jumper barn.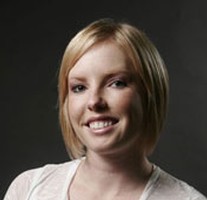 Susanne Snowden grew up in St. Helena and attended San Diego State University. She went on to study brand strategy at the Academy of Art in San Francisco before earning her master's degree in clinical social work at the University of Southern California. Susanne has traveled extensively and frequently represents Snowden at wine presentations and events. Susanne lives in St. Helena and works as a licensed clinical social worker for the Napa County Health and Human services Agency.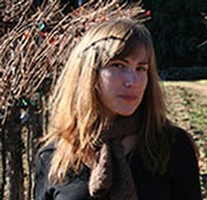 Carey Snowden Harrington grew up in Napa before obtaining a degree in Spanish at the University of California at Los Angeles. In 2007 Carey became the Culinary Assistant to Corey Lee, the Chef de Cuisine at The French Laundry in Yountville. From 2009 to 2015 she served as the managing partner of Benu, a restaurant in San Francisco founded by Mr. Lee. Today Carey provides financial and business services to independently owned wineries and wine-related businesses on the central coast. Carey is married to Ryan Harrington, the executive director of The Foundation for Girsh Park, which hosts a multi-use community park in Goleta, California. Carey and Ryan live on the Hollister Ranch north of Santa Barbara with their daughters Virginia and Etta.
Severiano De Loera has been the ranch manager at Snowden Vineyards since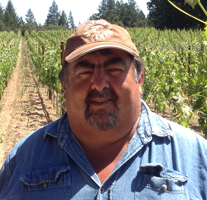 1994. Seve oversees year-round vineyard operations and ranch management as well as new vineyard plantings. Seve grew up in Los Haro, a small, historic town near Jerez, Zacatecas, Mexico. Before coming to Snowden, he worked in vineyard operations at Spring Creek Vineyards, Charles Krug Winery, and Hilker Vineyards, all in the St. Helena area. Seve and his wife, Ofelia Rios De Loera, are the owners of Cocina Severiano Catering.
Lisa Pedemonte became the manager of Snowden Vineyards' business office in 2008. Her responsibilities include managing regulatory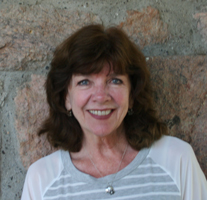 compliance in the 20 states where we're qualified to make direct sales, filling orders from people purchasing wine direct, coordinating charitable wine contributions, responding to inquiries from the public, and scheduling occasional visits at our office in St. Helena for members of our mailing list. Lisa grew up in Berkeley, California, attended the University of California at Davis, and went on to earn her master's degree in Counseling at Sacramento State University before moving to the Napa Valley in 1985. Lisa and her husband Chris are the owners of Pedemonte Cellars, which produces fine Napa Valley red wines.