The Brothers Vineyard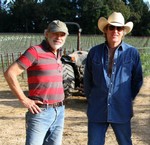 The Brothers Vineyard is an 11 acre Cabernet Sauvignon vineyard located on a relatively flat plateau at the top of the first row of mountains on the east side of the Napa Valley. The elevation ranges from approximately 800 to 850 feet. The soil is a remarkably uniform volcanic rhyolite. The Brothers' was replanted in 2011 with three Cabernet Sauvignon clones: Clone 337 (Entav Clone 15), Clone 191, and Clone 169. All of the new vines in The Brothers Vineyard are on 420A rootstock – some as field grafts and some as nursery benchgrafts.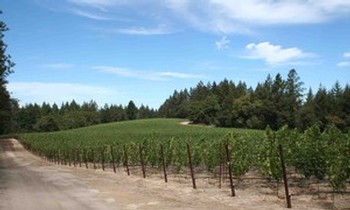 We call the western portion of the Brothers Vineyard "Palomino Hill." One of the two highest points on the property, we named the hill for the variety of grape we believe was growing there when the family came to the property in 1955. (With genetic testing still 50 years in the future, we were never able to determine whether the variety was Palomino or the very similar Golden Chasselas.) Palomino Hill has been producing premium wine grapes for over 130 years and, based on our past 57 years of experience, we believe it's the best terroir on the property for Cabernet Sauvignon.
Wayne Snowden replanted the eastern portion of The Brothers Vineyard to Cabernet Sauvignon in the early 1960s. He procured his grafting budwood from Nathan Fay, whose new vineyard in the Stags Leap District was winning attention as the first significant new planting of Cabernet Sauvignon in the Napa Valley in a number of years. Wayne's eastern replant of The Brothers Vineyard was the first time Cabernet Sauvignon planted on the Snowden Ranch.
Scott and Randy Snowden replanted the entire Brothers Vineyard in 1981, budding with cuttings obtained from Jordan Vineyards near Healdsburg. Through the 1980s, all of the fruit from The Brothers Vineyard was sold to Stags Leap Wine Cellars for use in their Napa Valley Cabernet Sauvignon. During the 1990s and early 2000's, a number of well-regarded wine producers purchased fruit from The Brothers Vineyard, including Silver Oak Cellars, Caymus, Frank Family, Ramey, and Livingston-Moffett.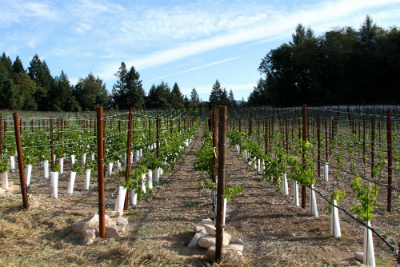 Scott and Randy removed The Brothers Vineyard following the 2009 harvest and replanted ... for the third time since the Snowdens came to the property ... in the spring of 2011. The westernmost portion of The Brothers Vineyard, which includes Palomino Hill, is now planted with Clone 337 (Entav Clone 15). An extremely successful test block of this clone had been planted on the property in the early 1990s, hence the selection of 337 for the Palomino Hill terroir. The central portion of The Brothers is planted to Clone 191. The eastern slope of the vineyard is Clone 169.
The Brothers Vineyard returned to full production in 2014 and, since then, has resumed its place as the source of grapes for our first Cabernet Sauvignon, now a "Brothers Vineyard" designate.